Ukraine hosted its first ever online contest for managers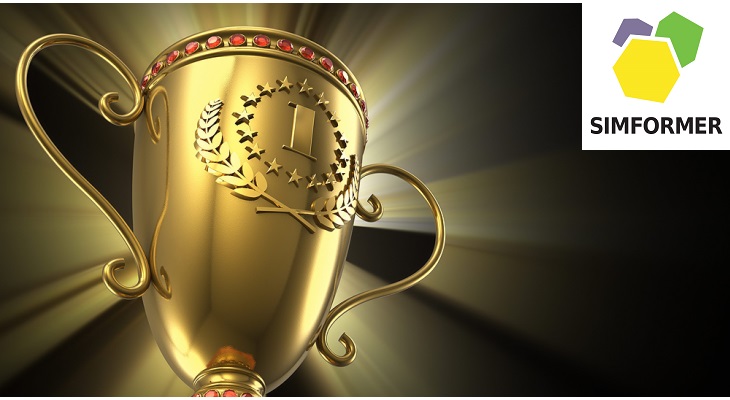 On 16 December, 2016 Vinnitsa (Ukraine) hosted its first ever regional online contest designed specifically for managers of various companies. The contest was organized with the help of joint efforts between Euroconsulting, a leading management consulting company in Ukraine, and a multinational online educational platform Simformer Business Simulation. A lot of processes were experienced for the first time: working in an online format, using Simformer Business Simulation virtual environment; interacting with the moderator of the simulation, performing various assignments, and trading at virtual auctions. This is what participating managers were experiencing during the contest; they had to make important strategic, tactic and operational decisions. The contest lasted for 6 hours or 6 tournaments. Every participant had various ranking positions in the contest, since everyone was testing their best strategies to lead their corporation out of financial crisis. The winning team was "Upside", the members of which were Sergey Makovey, the manager of «Vinnetskaya biznes spravka», Oksana Pryshyak, manager of «3D GENERATION UA», Gennadiy Polushyuk, executive manager of «Manifest» business club and Sergey Yamkovenko, an entrepreneur. The winners were awarded with special prizes from Simformer educational platform: one-month access to Simformer training products worth of 4 000 USD, a coupon worth of 20 000 UAH for advertising in RIА Media outlets and a special prize from the contest "Trustworthy Companies " – the placement of the teams' billboard advertisement for two weeks in January, 2017.
So what business strategy did the winning team choose? Sergey Makovey, the manager of "Vinnitskaya biznes spravka", explains: We decided to go with the following strategy: firstly, we thoroughly analyzed every company in the whole corporation. It was done in order to identify the most problematic business units and optimize all process there, by dismissing employees and setting competitive prices. Secondly, when we analyzed the financial reports, we understood that retail supermarket was very successful in Spain, and we decided to open another one in Hannover, in a low competition region. This strengthened our positions in EU market. Thirdly, we strengthened our positions at a bakery in Ukraine, by investing into a grocery supermarket in Kharkov, which became the main buyer of the bakery production.
Tatyana Brener, the leader of the team "Brener", the owner and the trainer in "Brener training center told us about her choice of business strategy. Her team consisted of Aleksandra Guyduk, a business trainer in "Brener", Sergey Savin, a project manager in the company "FrantzArgо" and Alyona Kazimova, a PR manager in "Proavtomatika". The team came second in the total ranking, reaching the profitability level of the company in the third tournament. Our team was very well-coordinated, despite the fact that we had not known each other before and met during the competition. – Tatyana claims. – I am sure that we could win the first place with such a well delegated team. Our strategy was quite simple: first of all, I was aware what each member of my team was there for, every team member had their own tasks and responsibilities, and they were focused solely on their tasks. Secondly, we discussed all the ideas that occurred in the process, but the final decision was always made by the team leader. Due to that, we were able to perform our assignment quickly and spend some time together drinking coffee and having a snack. I would like to thank the organizers of this amazing event. Simformer educational platform is a great tool in terms of strategic management, and it serves as incomparable help in business planning and choosing a business strategy.
However, not every team was able to lead their corporations out of difficulties in 6 hours of the competition: someone chose to invest in assets, thus thinking about the profit in the long run, but each participant was able to evaluate their chosen strategy already after 6 hours of competition.
There were a number of honorable mentions – the teams that were able to fulfill the most important task, which is making their companies a profitable venture. These companies were Perfumes Bar (ranked 3rd), Anfol (ranked 5th) and RIA (ranked 6th). "Anfol" invested a lot in the long-term prospective of the company, by increasing its company's assets. Other teams that chose effective strategies were TDV Bratzlav (ranked 4th), Vinnitsa IT Cluster (ranked 8th) and "Gostinna Oselia" (ranked 9th). They were managing their companies, having the long term perspective as their main focus. No one knows what the results would be had the competition lasted 10 or 12 hours. But it was 6 hours, and the team that achieved the best results during 6 tournaments was the team Upside.
Sergey Desiak, the manager of "Euroconsulting" and the organizer of Vinnitsa Business Cup 2016 – online tournament for managers shared his ideas on the development of Simformer in Ukraine market: Our goal is to foster the development of small and medium businesses, and that is why we have selected Simformer, a high quality product, which prior to that was affordable mostly for bigger businesses. We have witnessed interest from smaller companies that wish to expand their businesses. However, very often they lack the knowledge, experience and strategic thinking necessary to manage big corporations. Business simulations help people acquire that necessary experience in a risk-free way. We would like to encourage other businesses to become our partners and sponsors, so similar competitions could be held in Ukraine's other regions.
Tatyana Valuiskaya, Simformer project manager in Ukraine, adds Simformer is a perfect tool to assess various skills and competencies of managers. In addition to that, business simulation environment can be integrated with internal systems of any company and used as a valuable addition to existing learning programs. We have special offers for HR departments of big companies, business schools, and higher education institutions.
For all questions on how to organize and conduct contests using Simformer Business Simulation in other regions, please contact official Simformer partner in Ukraine – «Company «Euroconsulting» Tel. +38 (044) 360-19-95, e-mail: simformer@ek-ua.com.
The organizers would like to thank the partners of the online competition – RIA Media Corporation, Cabinet Coworking Space and a contest "Trustworthy companies".
Press agency
«Euroconsulting» Company
www.ek-ua.com