Simformer Realm for University
Simformer Business Simulation can be a core component in a whole range of business, economic, and financial disciplines. If you want to introduce gamified solutions in your faculty, college, or university, Simformer Academic Realm is the ideal solution.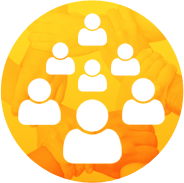 1 000 000 registered users
50 000 active players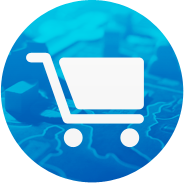 20+ industries
200+ products and services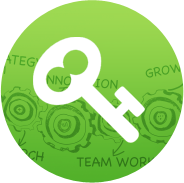 All key business processes
Academic Realm — a customized, dedicated, to a specific educational establishment, simulation space, fully reflecting its needs and requirements.
We will introduce in Simformer Business Simulation additional goods, raw materials, services, companies, and divisions, as well as the business processes required to be implemented into your training programs. Moreover, you will be able to customize your own virtual business ecosystem where students can be partners or competitors. Business simulation situation updates will also be adjusted according to your requirements.
Academic Realm offers a comprehensive developer package for the customization of simulations, tracking of game dynamics, design of templates and events, and the ability to integrate data into an existing LMS. We recommend Academic Realm if you plan to regularly train more than 1,000 people, thus significantly reducing the cost of implementation and maintenance.
Academic Realm is ideal for the development of distance learning programs, as it is an excellent platform for the realization of creative ideas.
In Simformer Academic Realm you can:
Hold student contests and tournaments.
Use your simulation as a platform for international contests and promote your brand globally.
Organize teacher experience exchanges and friendly competitions.
Academic Realm can become an active part of your academic culture and strengthen informal communication links between students and teachers.