Resources
About Simformer
Simformer is an unparalleled project. We have created not only a powerful, multi-user business-simulation environment, but also a platform that is fundamentally changing the current approach to business education.
Tutorials
Simformer Business Simulation offers trainers the opportunity to take a new look at their existing offerings. Built-in development tools and advanced simulation functionality allows trainers to create their own training programs for a variety of skills and competencies.
Solutions
Simformer offers perfect platform for conducting contests and competitions in various economics or management related subjects. Participants receive unique chance to launch a successful start-up business, for example, or lead the company out of crisis. Although it all takes place in a virtual world, participants are nevertheless faced with real-world obstacles and challenges such as, tight time and resources constrains, the necessity to cooperate and compete, analyze and take risks.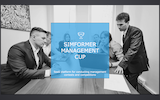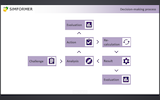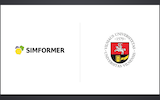 SIMFORMER Cases For Business and Academia
Partner Materials
SIMFORMER is always open to building new partnerships and developing a strong and productive regional business network. We are capable to address customer demands in many fields, providing both corporate and academic clients with customized game scenarios in Simulated Business Environment.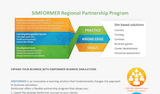 SIMFORMER Regional Partnership Program provides You with the powerful simulation platform that can address any customers' demands in a field of business games and training.
Video
Simformer Overview
Simformer Platform Overview
Simformer Business Simulation functionality
Simfromer Developer Tool for educators
Simformer Business Simulation Tutorial
Webinar - Training and education based on SBS
Webinar - Simformer Demo Day (live presentation for partners)
Video guide for simfomer business simulation
Tutorial Intro
0 SBS Tutorials Retail Trade
1 SBS Tutorials Retail Trade Market Analysis
2 SBS Tutorials Retail Trade Product
3 SBS Tutorials Retail Trade Price
4 SBS Tutorials Retail Trade Place
5 SBS Tutorials Retail Trade People
6 SBS Tutorials Retail Trade Promotion
7 SBS Tutorials Retail Trade Client
8 SBS Tutorials Retail Trade Performance Reports
9 SBS Tutorials Retail Trade Efficiency and Innovations
Simformer Business Simulation: Mining and production