Remote Internship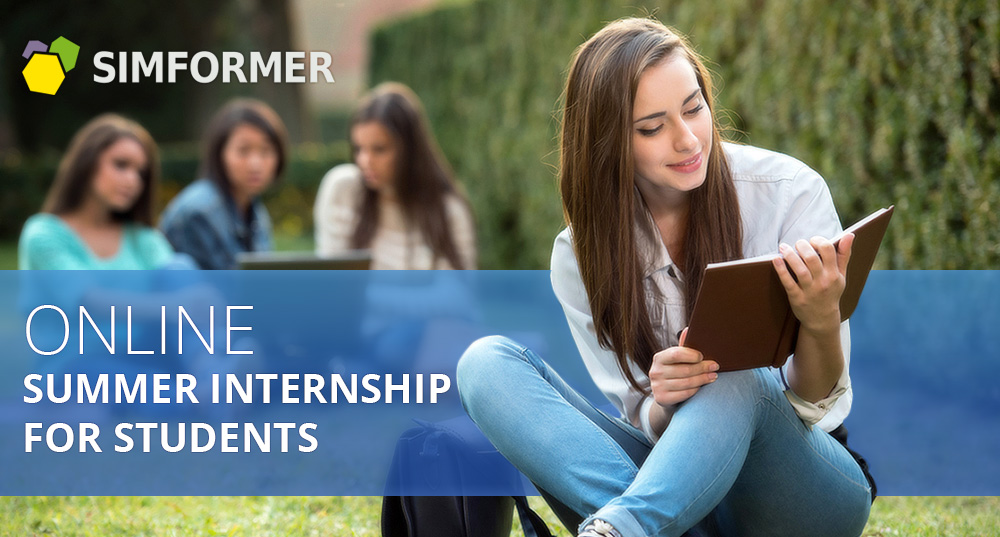 Online internship for university and business school students to develop their management skills
The possibility to apply theoretical knowledge is a vital part in becoming a real professional. Doing internships in various companies help students learn about business, acquire work and life experience. Normally, interns are not assigned any management or decision-making duties. Simformer Internship, however, provides the opportunity to students to practice all key business functions.
Simformer Internship is a unique program, which offers students an opportunity to manage various companies in a virtual business environment. The types of enterprises can vary from a start-up to huge corporation.
It is a great opportunity to try yourself in a manager position and gain experience in managing all key business processes of a virtual company:
Strategic planning
Marketing
HR
Logistics
Sales
Financial management
Scientific research
Manufacturing
Students will have to make decisions regarding:
Market and financial analysis,
Business growth strategy,
Business operations,
Talent recruitment and development,
Supplier and competitor price policy analysis,
Customer awareness and satisfaction.
Everything has to be performed in a live virtual business environment, where the main participants are real people from all over the world and not computer-generated bots.
Student will receive:
Internship opportunity,
An acceptance letter issued by Simformer,
Practical experience in management,
24/7 access to the simulation from any location in the world,
Certificate of participation,
An official letter of Internship completion issued by Simformer; the letter will be sent to the lecturer (or internship coordinator) from official Simformer e-mail.
Lectures (internship coordinators) will receive:
Internship for groups of students,
The possibility of several groups of students performing the internship at the same time,
The possibility to organize groups as well as individual activities,
24/7 online monitoring of student progress,
A detailed report on each student and their activity in the simulation,
Personalized access to the simulation,
Certificate for internship coordinator.